"Tableside" Caesar Salad
Tableside Caesar Salad
Serves 4

This is coming back - mark my words! Still one of my favorite things in the world.

Chop together 1-2 anchovies + 2-3 cloves garlic and plop at the bottom of a large bowl with 2 diced shallots. To it add the zest and juice of a lemon, an egg yolk, a huge spoonful of Dijon and salt. While whisking stream in extra virgin olive oil (between 1/3 - 1/2 cup) coating the sides of the bowl until thick and creamy. Add Parmesan cheese and more salt, taste it! Then add chopped romaine, chives, frozen and thawed peas and more cheese. Toss to coat and add more cheese, salt and pepper.

I only use pepper on Caesar salad and steak au poivre.
Used in this recipe // click to purchase.
A good whisk is hard to find. You want something with thin but plentiful of wires. Note: the more wires in a whisk, the faster the ingredients come together.
I'm super picky about microplanes. The number one rule is to make sure it's sharp! ...one that you use only for garlic and the other for citrus and other non-smelly ingredients.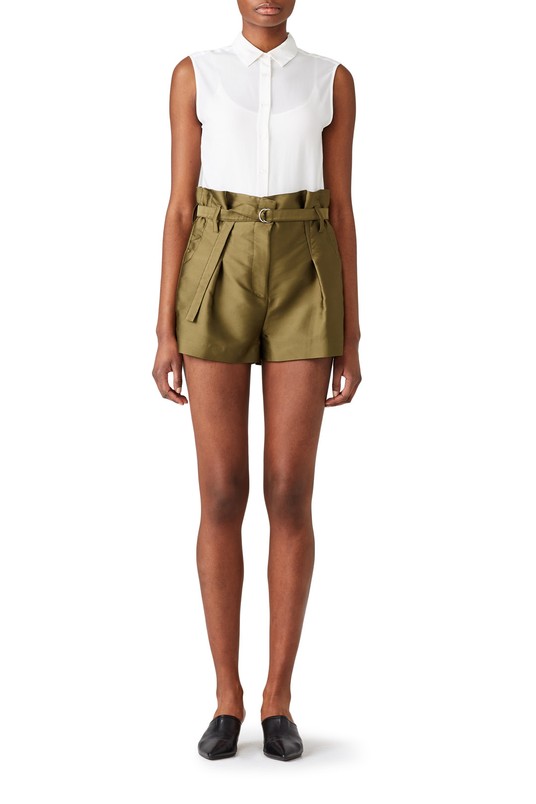 I lived in these shorts for most of Spring 2019. They have just enough structure to define your waist while allowing you to have another helping of pasta.
Ashton Keefe
Salad Recipe, Ashton Keefe, Tableside Caesar Salad, Recipe, AKRecipe, AKRecipes, AKFoodStyling, Crate & Barrell, Whisk, Microplane, Phillip Lim Shorts